Yoga is believed to have started with the dawn of civilisation which was originated thousands of years ago. Yoga works not only physically, but on one's body, emotions, energy, and mind. Over the last few years, people all across the globe have been benefitted by Yoga. Yoga has not only caught the sight of common man, but the celebrities like Shilpa Shetty are also promoting the same by camping at different venues. We can credit Baba Ramdev to a great extent for such a magical advent of Yoga. Each year, since 2015, we celebrate 21 June as International Yoga Day.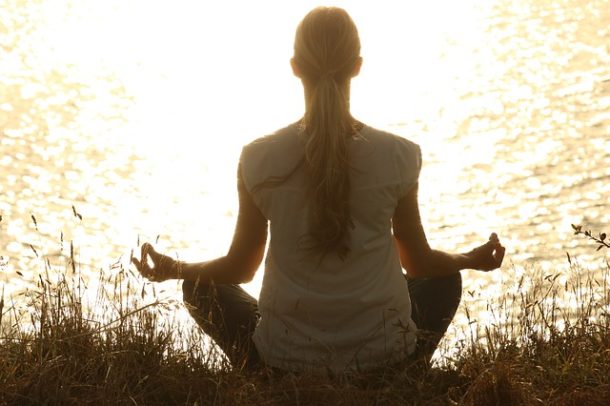 According to a study conducted by Yoga Journal and Yoga alliance in America in the year 2016, it was concluded that the number of yoga followers in the US has shot up to more than 36 million from the low of 20.4 million in the year 2012, giving rise to the market size of yoga industry. With changing attitude of people about yoga on witnessing the effectiveness of the same, the said number is expected to grow in the coming years as well. The government of India too has taken several initiatives to promote yoga. Under the income tax act, 1961, yoga is included as a charitable activity opening door for all the benefits available to a charitable activity to yoga as well. The G.O.I. (Government of India) has launched a mission called as National AYUSH Mission (NAM) which provides for setting up of new and up gradation of integrated AYUSH hospitals by including yoga in it.
How can such an important field remain untouched by our great start-up industry? From the past few years, several startups have been launched to explore the avenues available in the field of yoga. As we saw above, people want to learn yoga on a great scale but the only thing they lack is regularity. These start-ups by providing a tutor to cater the needs of the people at large tend to solve the problem of irregularity. Since there remains a tutor who no matter what is going to deliver you the class, the learner is left with no option but to leave all the inactiveness and get ready to do yoga. In this article, we are going to discuss about a few start-ups which are introducing yoga to the masses. The start-ups are as follows:
1) QRIYO: AN HOUR FOR A BETTER YOU
Founded by two alumni of IIT Mumbai, Mr. Rishabh Jain, and Mr. Mudit Jain in the year 2015, Qriyo aims to bring tutors or gurus and students together for the purpose of learning different courses. Qriyo has more than 300 courses to choose from, yoga being a big part of it. One can choose for variety of Yoga courses available in the website such as General Fitness Yoga, Power Yoga, Therapeutic Yoga Or Meditation. Also user have option to choose regular or alternate day sessions. After filling the requirements Qriyo schedules demo with perfect Yoga Guru within 24 hours. Qriyo claims to deliver 'The Perfect Tutor' for you without browsing through thousands of profiles, via it's unique match making algorithm.
It thoroughly screens the yoga practitioners who wish teach this ancient art. The quality of the yoga gurus can be estimated as one of the yoga gurus of qriyo is recently appointed as the official trainer of the CRPF team for the National Yoga Championship for Paramilitary Forces.
Currently operating in Jaipur, Jodhpur, Ahmedabad & 3 more cities, Qriyo aims to dominate Tier II and Tier III city markets. Company is planning to expand in 24 new cities in next 2 years including international expansion in UAE. The said app has 6000 plus registered instructors with 350+ Yoga instructors on it's platform. They have dedicated Customers and guru app for booking, progress tracking and support.
2) UrbanClap:
Founded by the duo of batch-mates hailing from IIT-Kanpur, Mr. Varun Khaitan and Mr. Abhiraj Bhal, along with Mr. Raghav Chandra whom they met through mutual friends, UrbanClap aims to make the lives of people living in urban areas easier, thereby justifying the name UrbanClap. UrbanClap enables the users to interact and find professionals like a photographer and a yoga teacher according to their requirements and choose from the available options. One can also book one-day seminars on the said course via UrbanClap.
The yoga classes at UrbanClap are divided into three segments: Yoga classes at studio, Yoga trainer at home, and corporate yoga classes. One is required to mention the goal or objective of joining yoga classes in order to get the desired results. The objectives comprises of general fitness (e.g. weight loss, toning), relaxation and meditation, increasing flexibility, Pre/Post natal yoga (before or after pregnancy), yoga to help heal an injury/ pain, which are then communicated to the trainer in order to stick to them and get the desired results. The frequency of yoga classes too will depend on the user's convenience. One can choose from the given list as to how and at what intervals they wish to have the classes. The corporate yoga classes are another idea which aims to bring people who work together at a workplace for the purpose of yoga.
The employer might get registered in the corporate yoga classes for the betterment and peace of mind of the employees.
Team UrbanClap with the help 65000 verified experts across categories. The average rating of the said start-up is 4.2.
3) HOUSEJOY:

Bought into existence by Mr. Sunil Goel and Mr. Arjun Kumar in the beginning of the year 2015, housejoy is an online marketplace for providing home service by connecting various service providers to the end users. By offering a variety of services at home, it aims at simplifying the everyday living of the user. The service portfolio includes services from beauty service to repairing any appliance, from providing yoga classes to discharging services of the plumber; housejoy has expanded services across several segments. With the objective to expand in the fitness industry, Housejoy, in February 2016, acquired a fitness start-up Orobind, including the trainers, technology used and customer base of Orobind, which focuses on providing home booking for fitness classes. At housejoy, one can book a free trial session before paying for the intended service.
It follows a simple methodology for working. One needs to book the course i.e. share the detailed information covering all the requirements on the portal followed by scheduling a convenient time for team Housejoy to get back to them. After giving the available time slot, the user can relax. Team housejoy will find a professional matching user's specifications and impart them with the same. Proving its name true, housejoy brings joy to the house by providing a diverse set of facilities any household would need. The yoga professionals are checked on certain parameters before being able to become a registered service provider with Housejoy.
Currently operating from 5 cities which are Bangalore, Hyderabad, Chennai, Mumbai and New Delhi, Housejoy, till now, as per their website is having 3000 plus trusted service providers from which one can choose from as per the requirement. Housejoy also claims partnership with 10 thousand plus service providers across various locations.
The above start-ups with their dedication are working towards making yoga an indispensable part of the normal routine of an individual thereby giving birth to an India which is more fit and flexible. Tried yoga yet, haven't you?
About the Author: This article is contributed by Fatima Bohra, working at a global Venture Capital firm Idein Ventures which has invested in multiple hybrid E-commerce companies. She is an analyst by day and a reader by night. Tech & Startup enthusiast by mind and an amateur chef by heart.